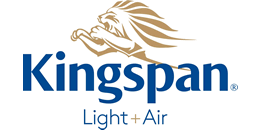 Colt to become part of the Kingspan Group
Kingspan Group plc, a global leader in high performance insulation and building envelopes, is to acquire Colt Investments Limited, the parent company of Colt Group Limited ("Colt"). Following completion of the acquisition, the Colt Group will become part of the Kingspan Light +Air (KLA) division.
Experts in smoke control, natural and industrial ventilation, solar shading and external louvres
Colt Ventilation East Asia Pte Ltd was formed in 1994 and has completed more than 500 projects in Singapore. We also support carefully selected distributors with their sales activities across Asia. Our teams design, project manage, install and service all kinds of smoke control, industrial ventilation, external louvres and solar shading systems.
Experts in smoke control, natural and industrial ventilation, solar shading and external louvres
News and latest case histories
Featured products