>

Testing and Manufacturing
Innovation, technology and flexibility drive Colt's system design, product development and manufacturing activities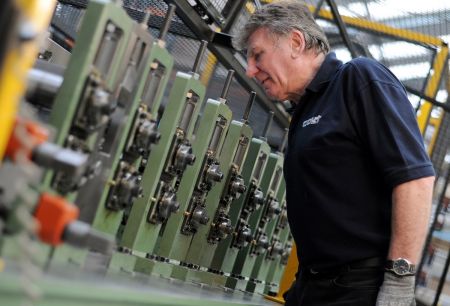 Advanced technology to create Colt conditions
Our Research and Development Centre uses the latest technologies to carry out calculations relating to the safety, thermal, acoustic, and thermodynamic characteristics of our products.
We can analyse the performance of our products in all conditions, identifying possible improvements and ensuring that our systems are guaranteed to perform as required.
The majority of our products have been externally tested to rigorous international standards. This gives our customers peace of mind, because:
The labelling of our products makes the characteristics of the product easier to understand
The customer knows that our products meet all relevant aspects of safety and are manufactured consistently to the highest standards.
Our high standards of design and manufacture mean that the customer can choose from a wide range of variants to suit their specific application, and that our products can meet the most stringent demands if required.
Our manufacturing strategy
At Colt we regularly review our manufacturing facilities to ensure that they enable us to provide our customers with the best quality products and service, adapting the way we operate to meet the evolving requirements in the markets that we serve.
Our facilities apply the principles of lean manufacturing and continuous improvement to minimise lead times and waste, maximise efficiency in the production processes and ensure consistently high quality standards. Cellular manufacturing for sub-assembly components enables us to be extremely flexible and responsive. We constantly assess all processes and involve our employees in regular quality forums to drive forward continuous improvement processes.