Design support and problem solving from Colt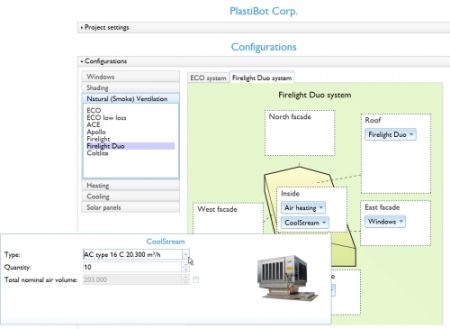 Our design process and tools
Architects, builders, contractors, consultants and developers: you can count on Colt's expert design advice if you need it.
Design support and problem solving from Colt
We offer design and problem solving advice to support designers, consultants and developers during the pre-installation phase of a new building or for the refurbishment of an existing one. Read more about the free technical seminars that we offer to our customers.
Design advice and problem solving
Our experts have an in-depth knowledge of technologies and techniques across a wide spectrum. We have the experience to advise on the best combination of products and systems that will achieve the desired effect and performance.
Simulations and calculations
To assist with designing effective design conditions, we use Computational Fluid Dynamics (CFD) and other design tools to simulate airflows and the transfer of heat within buildings. This knowledge enables us to design tailor-made concepts fully suited to every specific situation.
We can provide calculations of sun angles and heat loads to ensure the building's best performance on solar shading projects.
Designing energy efficiency into a building
Our experts can help architects design energy efficiency into a building, developing solutions that integrate natural ventilation, natural lighting and shading systems within one design and control system.
Making architectural statements that perform
Our experts can work with architects to create solutions of strong visual impact that meet the project's functional requirements.