Colt technical seminar - Key considerations when specifying weather louvres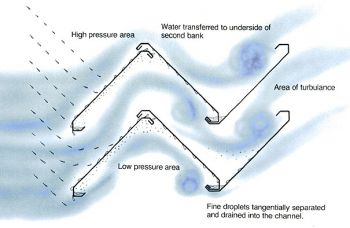 Louvres are commonly used on many types of building and have three basic uses, individually or in combination – to permit air flow, to keep out rain, and/or to look good.
Many designers still give insufficient consideration to exactly what they want the system to achieve. This is particularly true when it comes to "performance louvre" and the need to exclude wind-driven rain.
For more information on louvres, please follow this link.
The purpose of our presentation is to highlight areas of consideration for both Architects and Service Engineers to ensure that specifications adequately reflect design requirements and performance expectations.
What you'll learn:
What is a louvre?
Testing & classification
How to select a louvre system
Please use our contact page to book a face to face seminar
Recorded Seminar
This seminar is now available to watch online. please fill in the form below to view the recording.